Skip to product information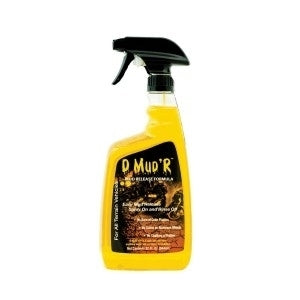 Cycle Care
28032 D MUD'R- 32oz
Regular price $34.99 Sale price $16.99 Save 51%
100% secure and protected payments
Reasons to buy from us
Lifetime Warranty

Free Shipping

Easy Return Policy

Satifaction Guaranteed

Moneyback Guarantee
Product Description
No Burn of Color Plastics.
No Stains on Aluminum Wheels.
Cleans without Chalking Color-Molded Plastic Parts or Rubber Parts.
Easy Mud Release for Shocks, Springs, Struts, and All Suspension Parts.
Safe for Use on Clear Coated, Highly Polished, Painted or Brushed Aluminum Wheels and Components.
D MUD'R is a Safe, Will Not Harm Anything Water Will Not Harm, Formulation.
D MUD'R is formulated for All Terrain Vehicles: motorcycles, snowmobiles, watercraft, jeeps, trucks, and other off-road vehicles. Hyper wets and safely softens mud for easy rinse off, while neutralizing mud acids and PH. Safely removes mud film from all surfaces.
YOU MAY ALSO BE INTERESTED IN